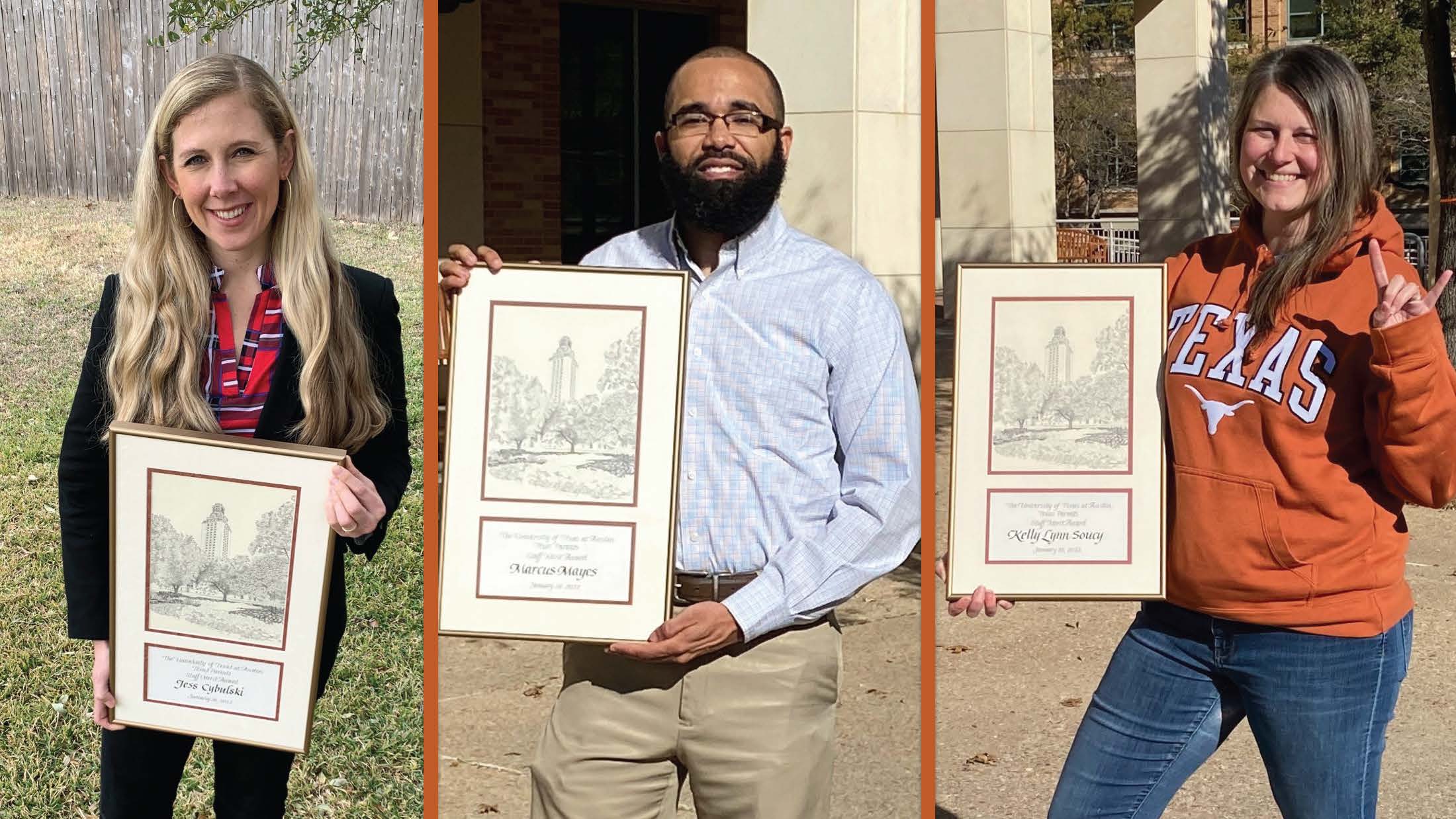 Congratulations to our 2021-22

Staff Merit Award recipients!
Texas Parents established the Staff Merit Award in 1998 to recognize employees in any department or position in the Division of Student Affairs who contribute every day to a culture of excellence. The award recognizes employees who support student success, strengthen services provided by the Division and inspire fellow staff to make a habit of seeking excellence in their own work. A list of past recipients can be found below.
Nominees must be full-time employees who have worked in the Division of Student Affairs for at least three consecutive years.
The 2021-22 award recipients were recognized at the Division-wide Staff Meeting on Wednesday, January 26, 2022. Honorees received a plaque and $1,500 award from Texas Parents.
Meet the 2021-22 Staff Merit Award Recipients:
Click here for a list of Staff Merit Award Recipients, 2021-22 to 1998-99.
Contact Texas Parents Awards
Email:
Phone: