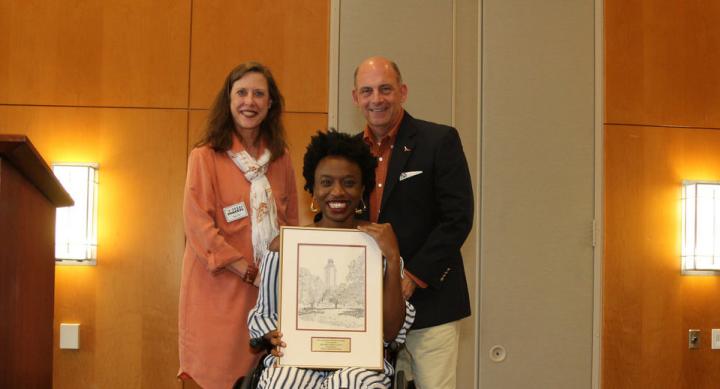 Nominations for the 2019-20 Mike Wacker Award closed on Friday, September 27.
Texas Parents established the Mike Wacker Award in 1985 to honor former Longhorn basketball player, Mike Wacker, who through personal courage and sacrifice, returned to competition after a serious knee injury. The award has been a symbol of courage and perseverance in the face of adversity. This award is not necessarily given each year; but when bestowed, the recipient receives a plaque and is recognized at the Texas Parents Ambassadors Council luncheon.

2018-19 Mike Wacker Award Winner:
Click here for a list of Mike Wacker Award Winners, 2018-19 to 1985-86.
Contact Texas Parents Awards
Email:
Phone: