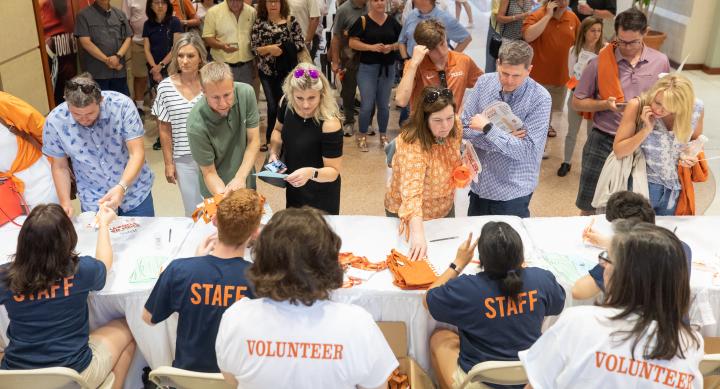 The University understands the important role parents/families play in the lives of our students from enrollment through graduation. Since 1948, Texas Parents has served parents/families keeping them connected to and informed about the University.
Texas Parents is a department in the Division of Student Affairs that serves all students' families who need assistance navigating University resources. The department produces the New Parent Guide, the campus-wide Family Weekend celebration and constant communication through the monthly eNewsletters. The department maintains parents.utexas.edu and is staffed with full-time employees who serve as your connection to campus resources when you are unsure where to find an answer.
The department also manages the Texas Parents Association, the University's official association of parents/families.
Texas Parents is committed to serving the needs of all UT Austin parents/families. The department is self-sustaining and receives very little state-appropriated funding. Gifts to the University from parents/families who choose to become supporting members of the association are vital for the work of Texas Parents to continue and grow.
Contact Texas Parents (Mon-Fri, 8 a.m.-5 p.m. CT)
Location:
Student Services Building (SSB) 1.110
Address:
100 W Dean Keeton Street
Mail Stop A4300
Austin, Texas 78712
Email:
Phone:
Website: